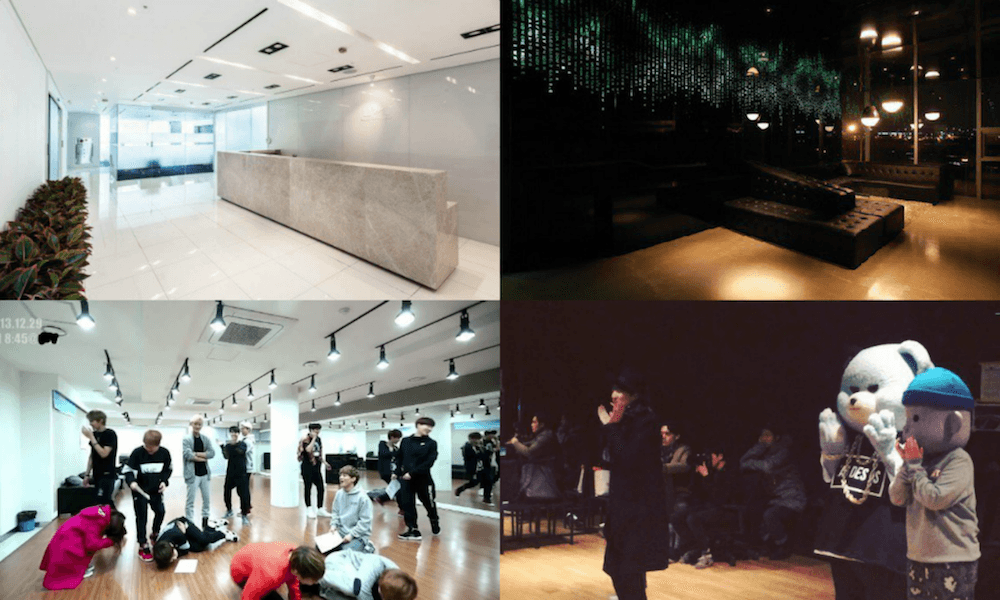 [多圖]SM和YG總部之間的樣貌曝光
However, when it comes to YG Entertainment, they prefer keeping their building a sleek and chic black tone throughout every nook and cranny.
As their agency's artists focus more on the hip-hop and R&B genre, it seems they like to keep their studios and dance rooms at a darker, more mysterious vibe as seen below.
In response to these comparisons, fans even posted hilarious depictions of how each of the two agencies' artists would react when visiting each other's headquarters.
SM Entertainment artists would need to carry with them a bright object that emits light or take a night-vision device that helps them see through the dark while YG Entertainment artists would need to cover their eyes from the extreme whiteness with sunglasses.