7對曾比粉絲懷疑是戀人的男女
1. IU & Super Junior Eunhyuk
In November of 2012, a scandal involving Super Junior』s Enhyuk and IU arose when the following picture was uploaded on the internet, although IU admitted in a later interview that she uploaded it by mistake. Eunhyuk was rumored to be shirtless in the picture by fans.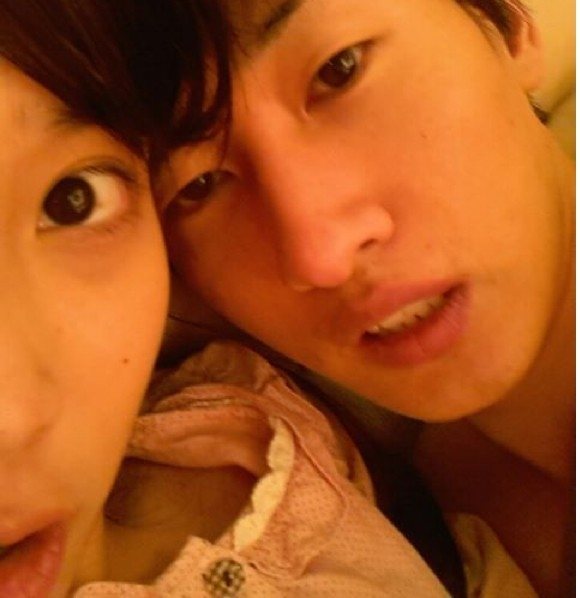 2. Big Bang – G-Dragon & Kiko Mizuhara
For the longest time, these two have been involved in many dating scandals, but fans and netizens alike continue to await an official statement from the two, since visiting each other has become almost second nature to both of them.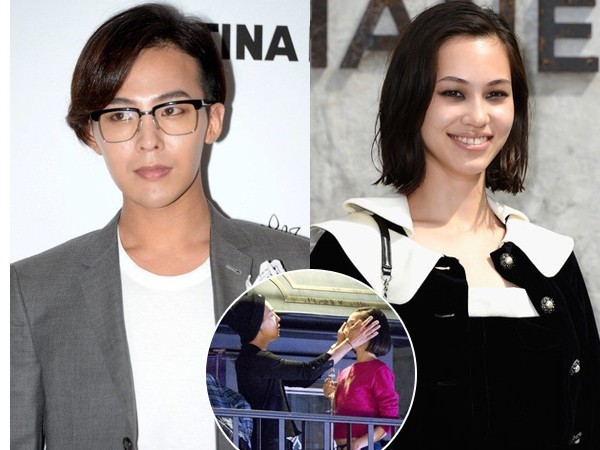 3. miss A – Suzy & Sung Joon
The two met during the set of 「Gu Family Book.」 Sung Joon plays Suzy』s bodyguard in the drama and is seen 「protecting」 her in the pictures below with an arm around her shoulders. JYP Entertainment released a statement saying they』re just friends, but fans continued to wonder if their relationship could have been more than 「friends.」 Currently it』s been confirmed that Suzy is happily dating Lee Minho.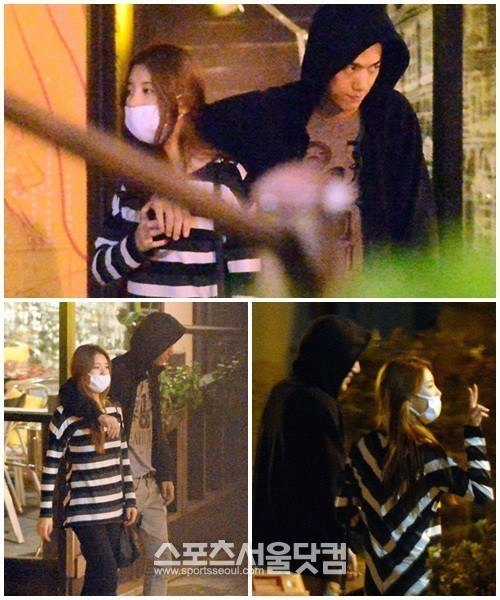 4. 2PM – Taecyeon & Jessica Jung
Rumors about these two members have been around since 2010, but as time has told they did not become a couple. Jessica admitted that their shared American upbringing, along with other traits, were a cause for a friendly relationship, although the continued lack of other members during their get-togethers did strike fans as 「too convenient.」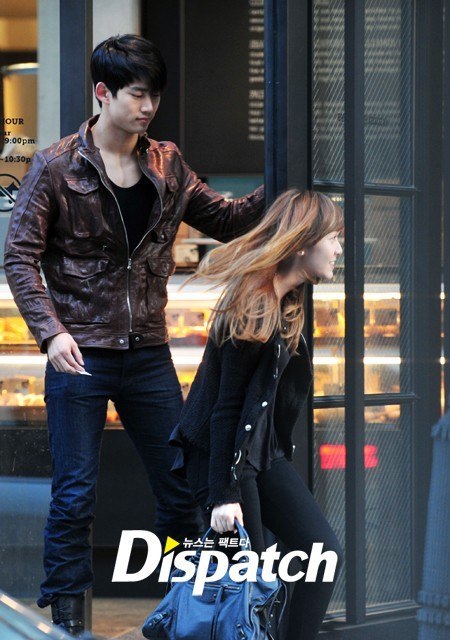 5. IU & Lee Hyun Woo
IU was in the spotlight again when she was caught seeing a movie with actor Lee Hyun Woo, although their rumored love turned out to be false. Both actors said that they only met as friends, yet some fans continued to wonder if that was indeed the case.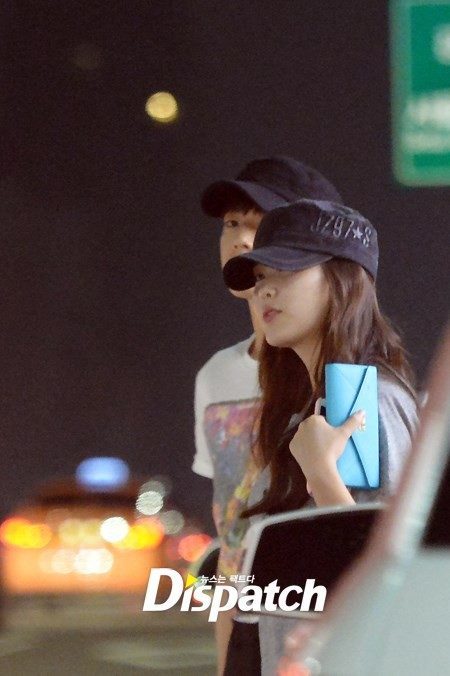 6. Girl』s Generation – Yoona & Seo In Guk
Actor Seo In Guk cleared up rumors following pictures taken of him and Girl』s Generation Yoona at a baseball game. He said that he had gone to the game with another friend, when he noticed Yoona sitting at a distance. He approached and greeted her, but not before paparazzi could snap a couple of pictures of the moment. Currently Yoona is in a happy relationship with actor Lee Seung Gi.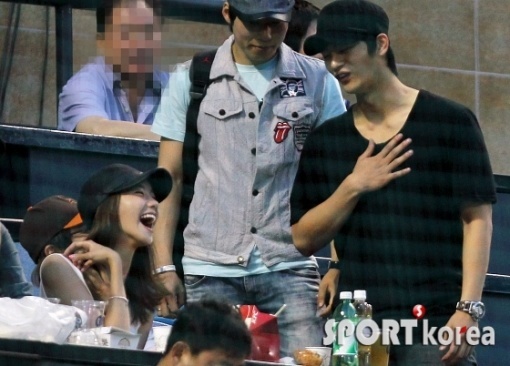 7. f(x) Victoria & DBSK – Changmin
The two idols were rumored to be dating after Victoria upoloaded a picture of food in February of 2013. In the picture, the reflection of the spoon depicts a mans face, rumored to be Changmin. The news of Changmin』s presence with Victoria spread like wildfire, but a statement issued by SM Entertainment cleared up any of the rumors: 「The reflection of the man is indeed Changmin. However, it wasn』t just them two having a meal. Choreographer Shim Jae Won and other staff members also ate with them. Their dating relationship is just a suspicion raised from a simple incident.」