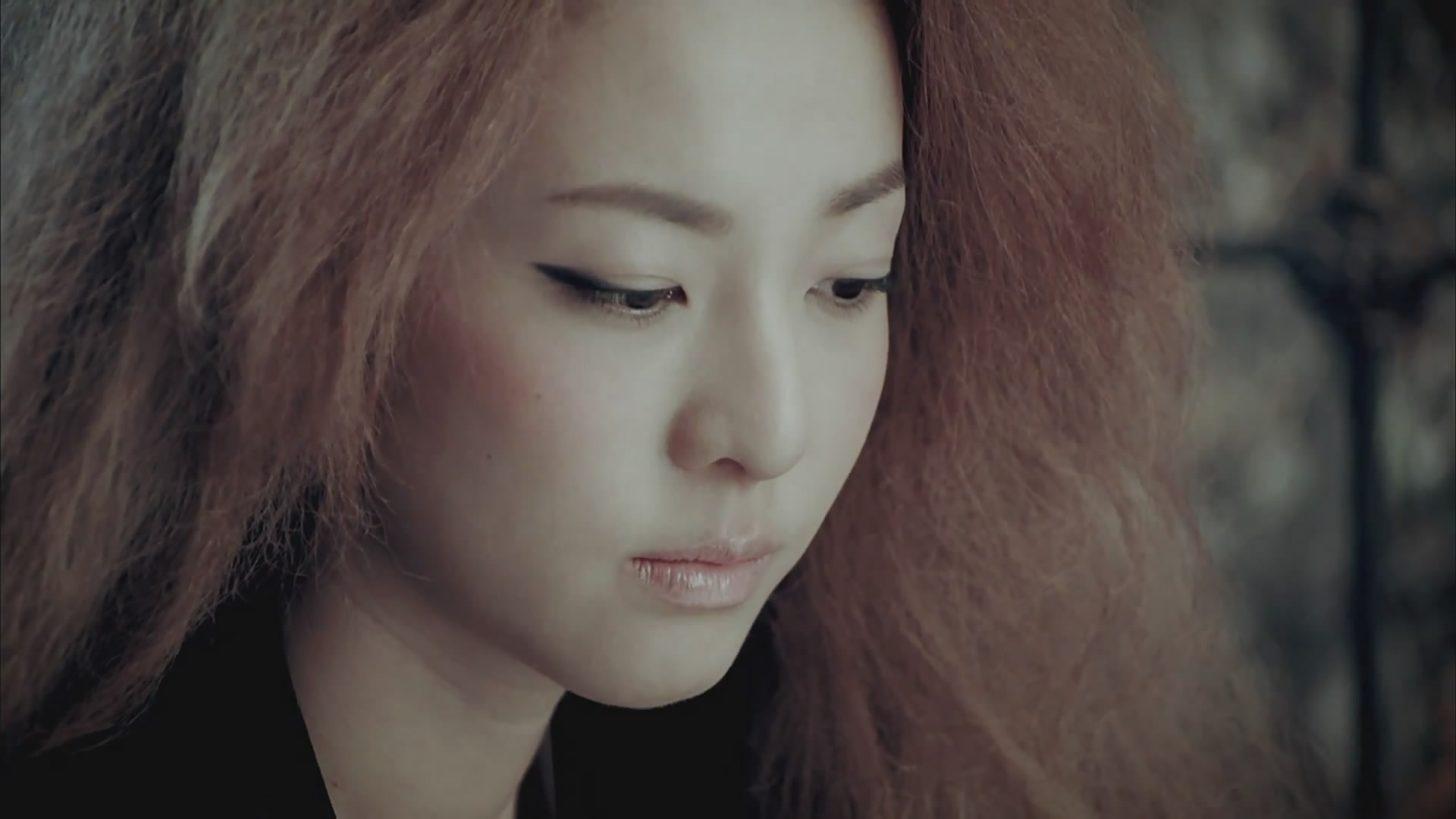 10個Sandara Park的怪異髮型
1. The Leaning Tower of Pisa
Some fans think that this hairstyle can be compared somewhat to a caterpillar, but we think it looks more like a bumpy version of the leaning tower of Pisa in Italy.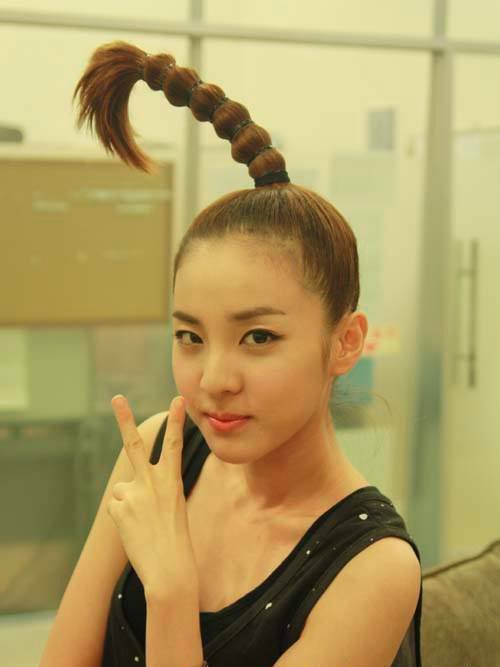 2. Purple Love
It seems it was not enough for Sandara to shave one side of her head to receieve the attention of fans everywhere. She dyed her hair in a very vibrant purple that is instantly recognizable and which goes well with her attire.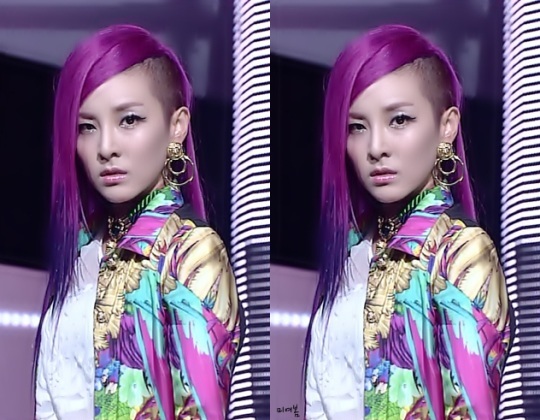 and the non-purple version: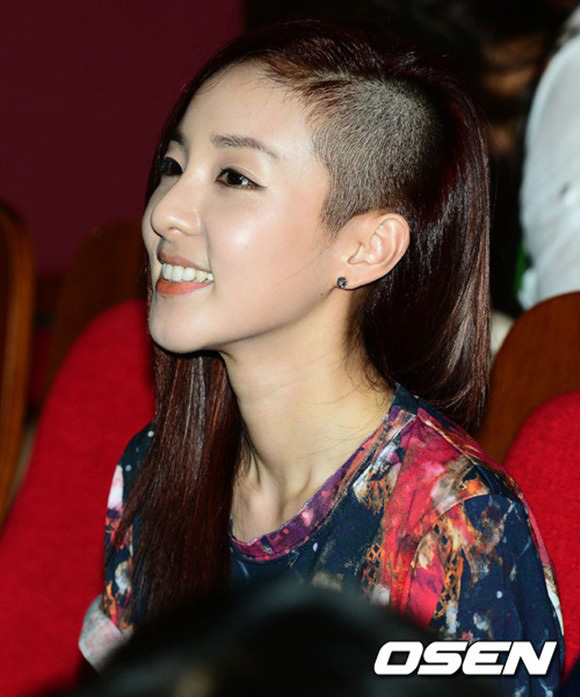 3. The Gimbab
Gimbab is a common sushi-roll-looking snack in Korea and is also the hairstyle that this idol has rocked in the past. Strangely, it works for her and her style and it makes her that much more different from other female idols.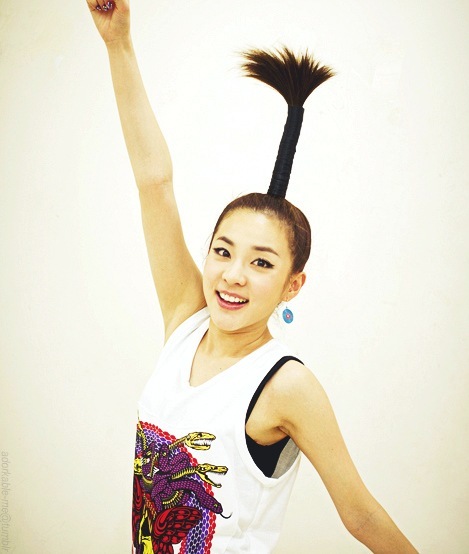 4. Scalp Whirlpool
The weaving that has been done to the top of her head resembles that of a whirlpool and the blue tracksuit she wears gives it an oceanic feeling that is a perfect combo with her hair. Be careful, she might suck you in with her cuteness.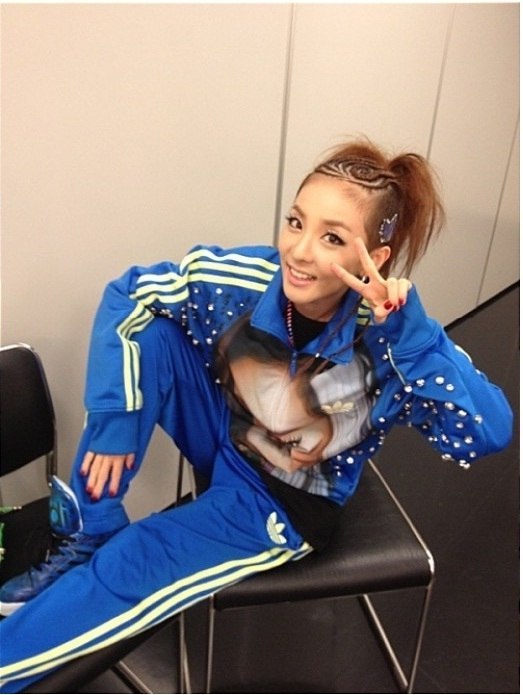 5. The snake bangs
We're not sure what's going on here… Her bangs appears to be coming alive with a mind of their own, and wriggling down the side of her face O_O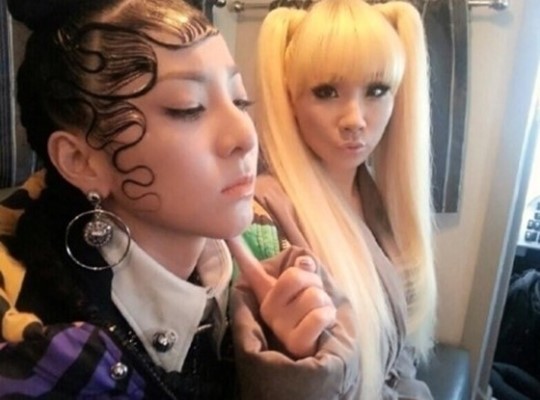 6.Short Comb-Over
A retro style is evoked by the idol in this picture, where she is seen with her hair relatively short, but a whole side combed over to the other. Even back in the 80s, she would have been a star.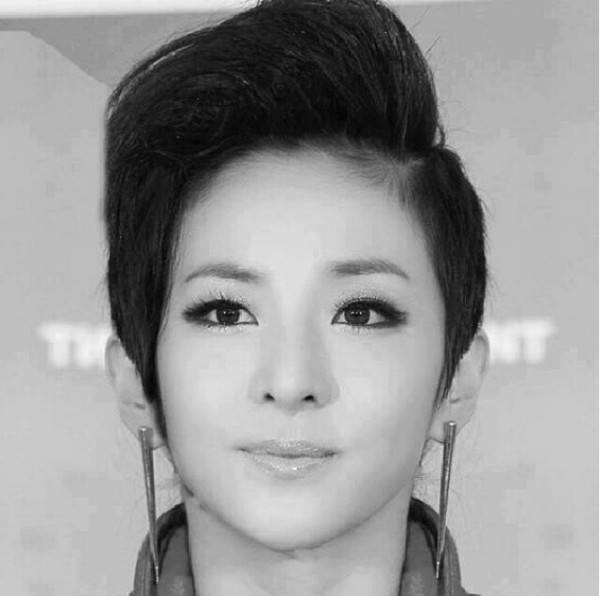 7. Troll Doll
Everyone remembers the troll dolls they used to play with as kids. Sandara reminds fans of how cute those dolls were with this picture where she is sporting the signature hair style of troll dolls.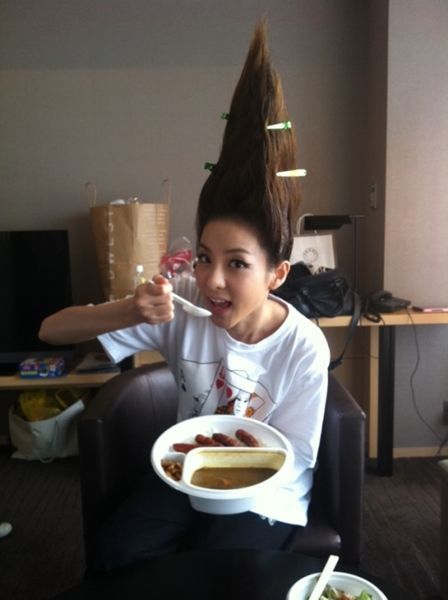 8. West Side Swag
What can't this diva pull off? In this picture, she gives off a west coast vibe that many idols just can't seem to pull off. Although her beanie says Paris, she is 100% west side representing in this picture.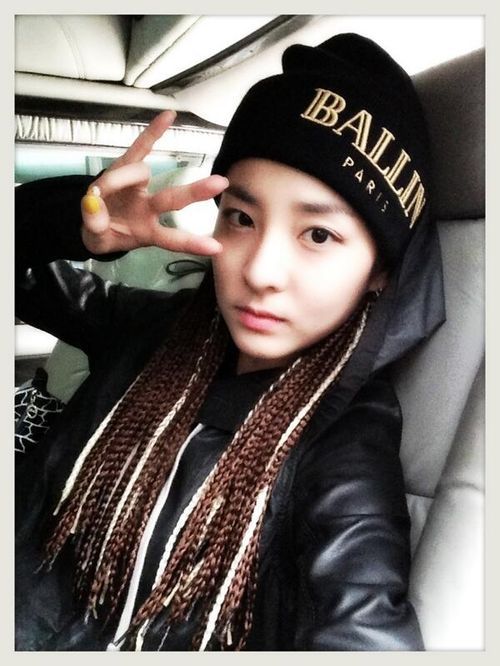 9. The ultimate frizzball
In this look she almost looks like a witch! (The most beautiful witch you've ever seen)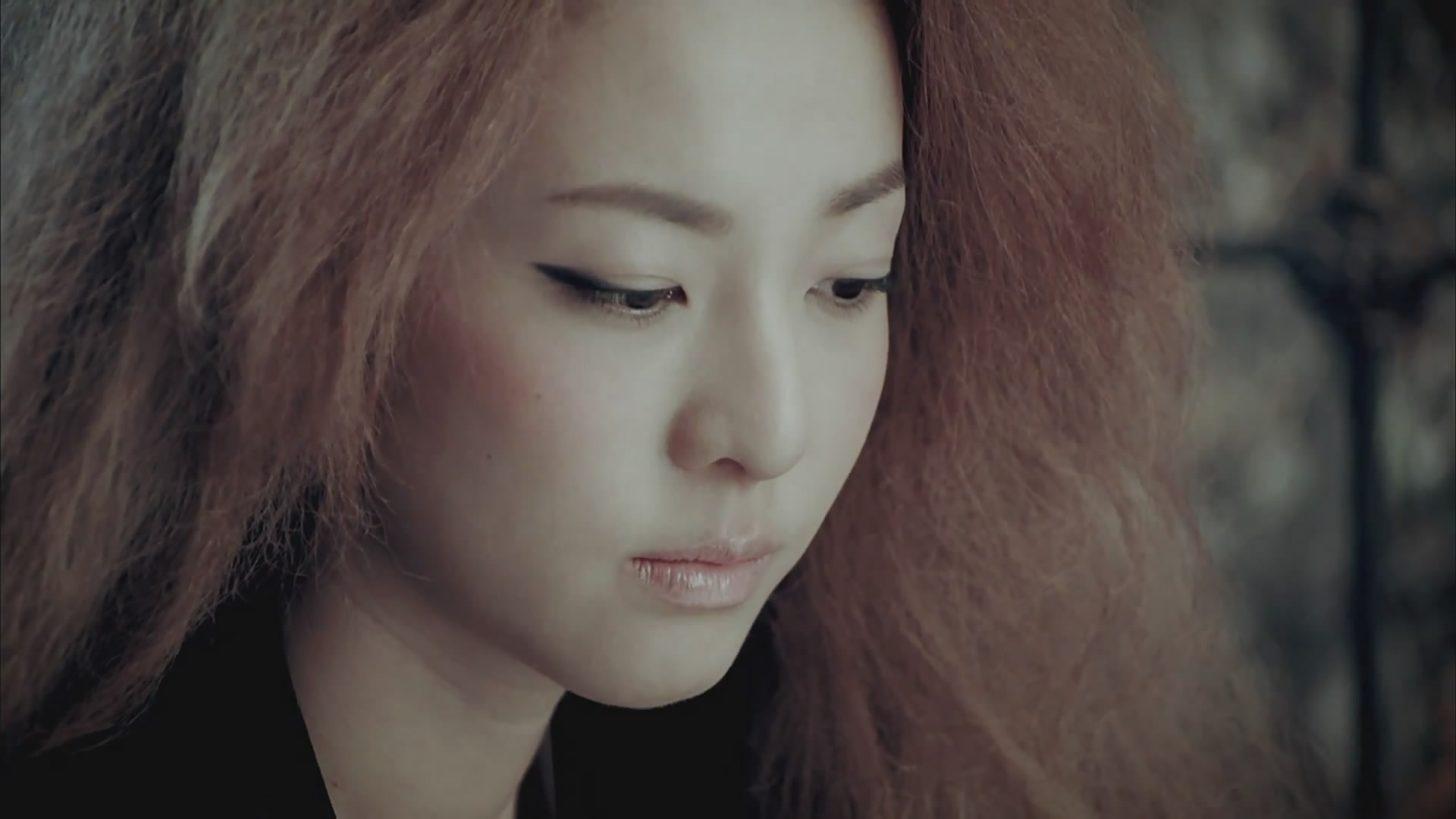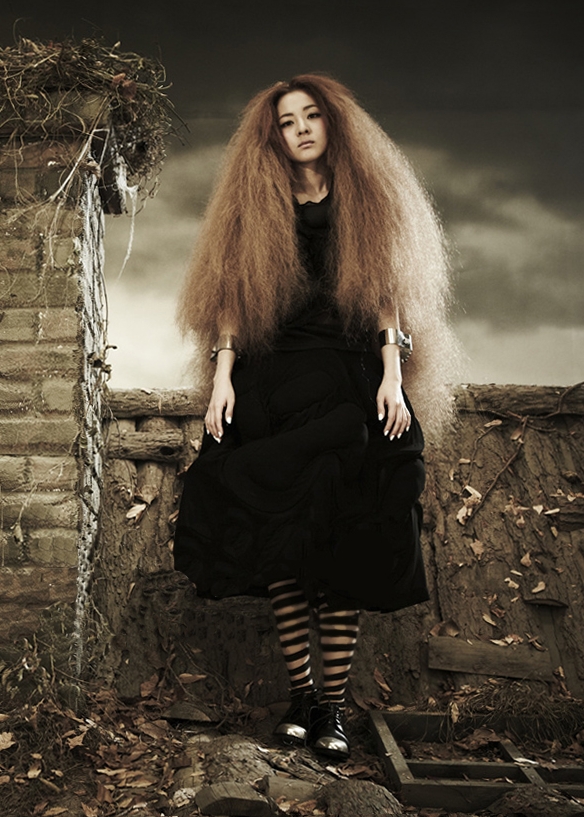 10. The ajumma hair
This ajumma is looking unbelievably youthful! ㅋㅋㅋ