十大最曝露的男偶舞台服裝
10. SHINee – Jonghyun
While SHINee performed at the MBC SMTown Seoul concert, Jognhyun revealed his amazingly shaped abs and wowed the thousands of screaming fans that witnessed the rare sight.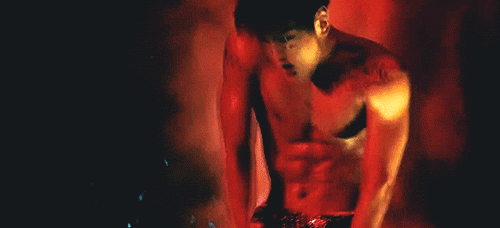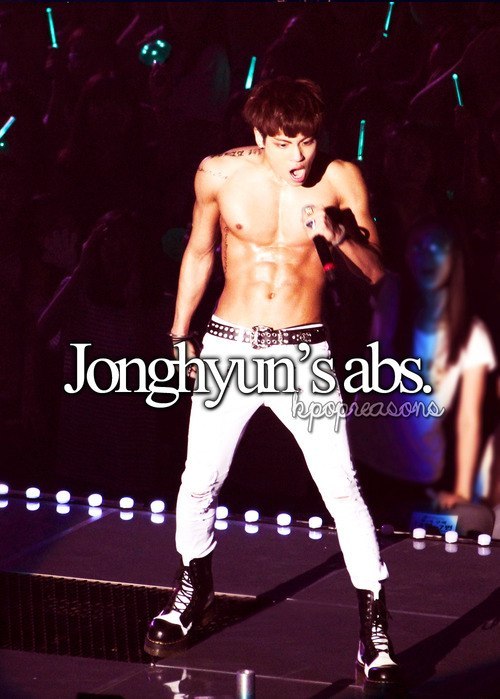 9. Jay Park
Jay Park is known for his toned and well-sculpted body by all fan girls. He uses this to his advantage while performing on stage: ripping his shirt off completely in front of thousands of screaming fans.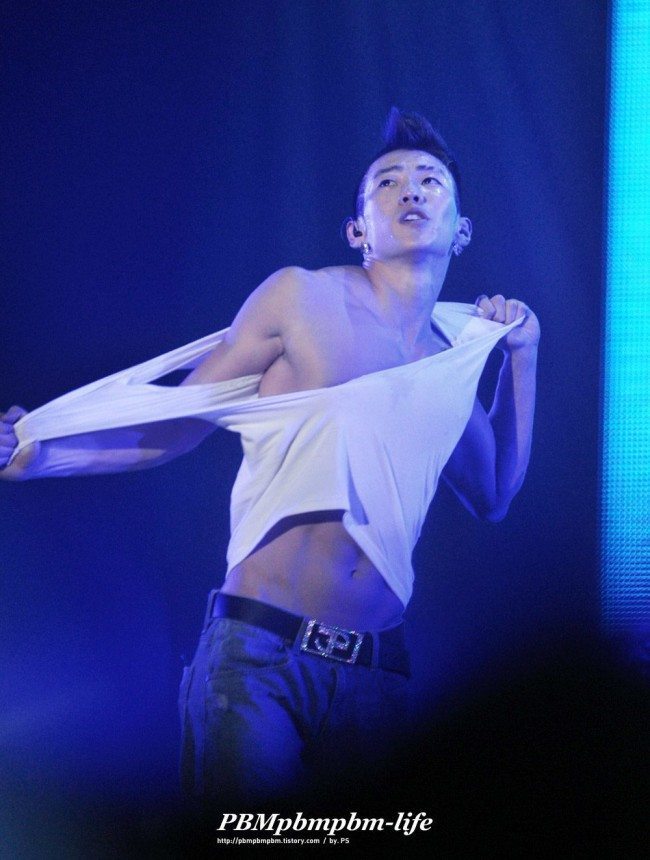 8. 2AM – Seulong
When he made his single comeback in 2009, Seulong had a showcase show, where he wore a very revealing see through shirt that only accented his chiseled body.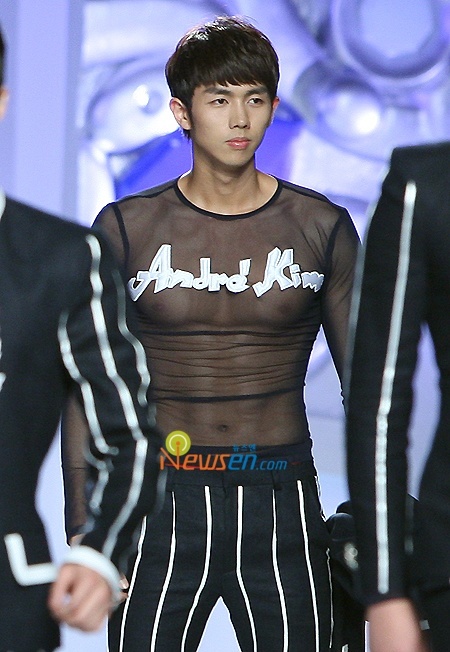 7. 2AM's SISTAR Parody
In November of 2012, 2AM covered SISTAR's hit track "Alone," while dressing up in red dresses, mimicking the girl group's choice of attire for the song. Fans responded very positively, while Jo Kwon obviously received most of the attention, known to rock out to female idol songs with a unique amount of sass and diva flare.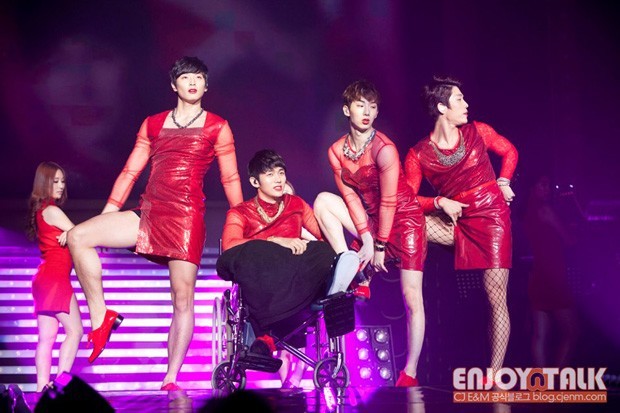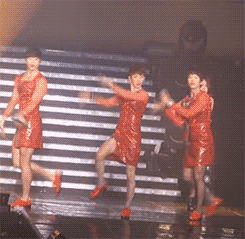 6. SHINee – Taemin
For Taemin's solo debut, he prepared by deiting and hitting the gym. Then during his
performance he shocked fans by suddenly tearing his clothes off and going full
dance-machine mode.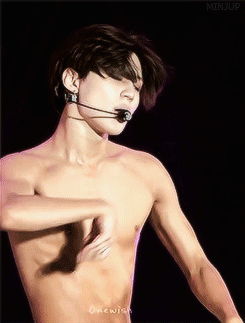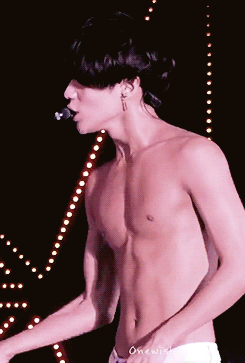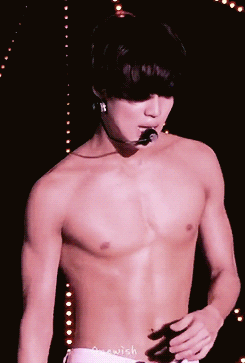 5. Rain
When Rain gained a fan base after his performance in "Ninja Assassin," his fans also fell in love with his rock solid abs. Since then, he uses his physique to his advantage to make his fans scream harder and harder every show.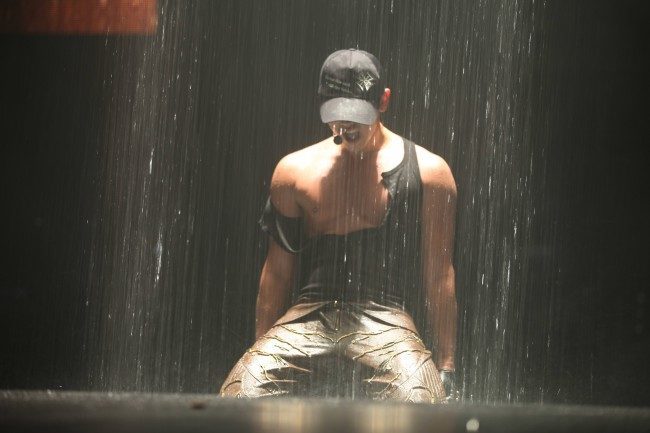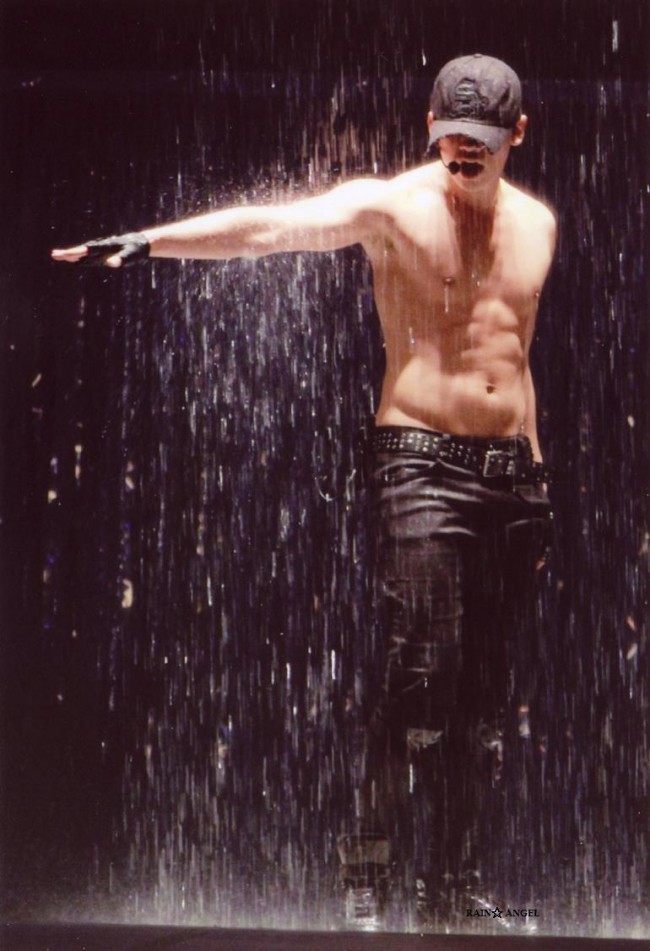 4. Jo Kwon
In July of 2014, Jo Kwon took on the role of a drag queen in a musical named "Priscilla." Although he received many negative comments about his role, he nonetheless perfected the role and went far and beyond to make the character that much more memorable.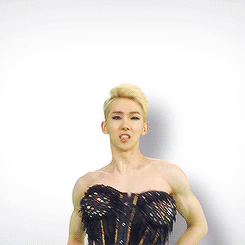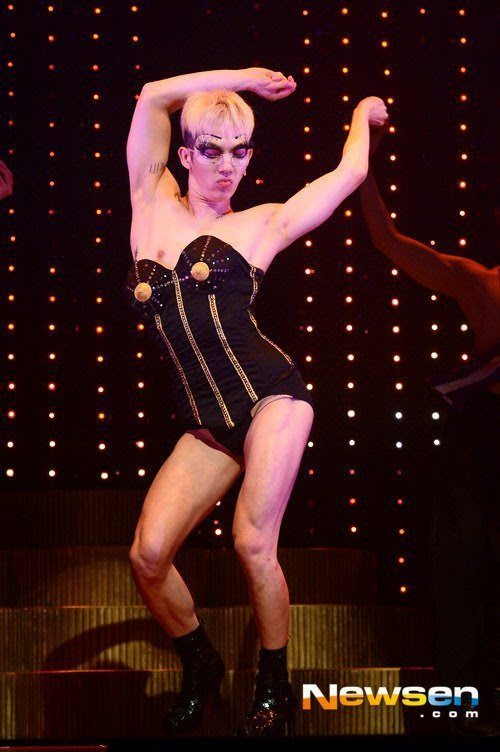 3. Shinee – Jonghyun
In July of 2012, an epic moment was caught on camera as SHINee performed at a concert named "SHINee World Concert II." At this point in time, member Jonghyun charges at Taemin, grabbing him by his hair and teasing fans with an almost kiss moment.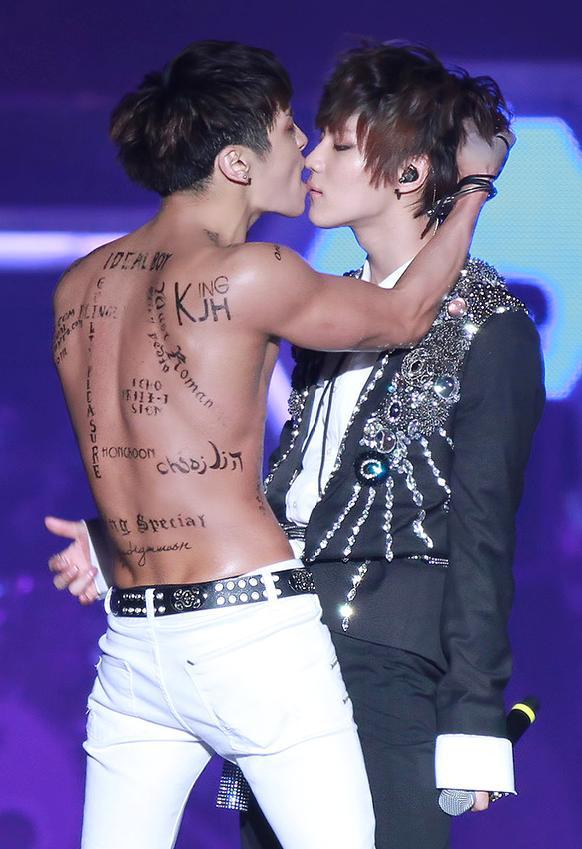 2. PSY Beyonce cover
Ever since 'Gangnam Style' gained an enormous amount of fans around the world, PSY has pushed the boundaries of K-POP's presence in different countries: such as the below image, where he wore leotards while performing Beyonce's "Single Ladies" in 2012.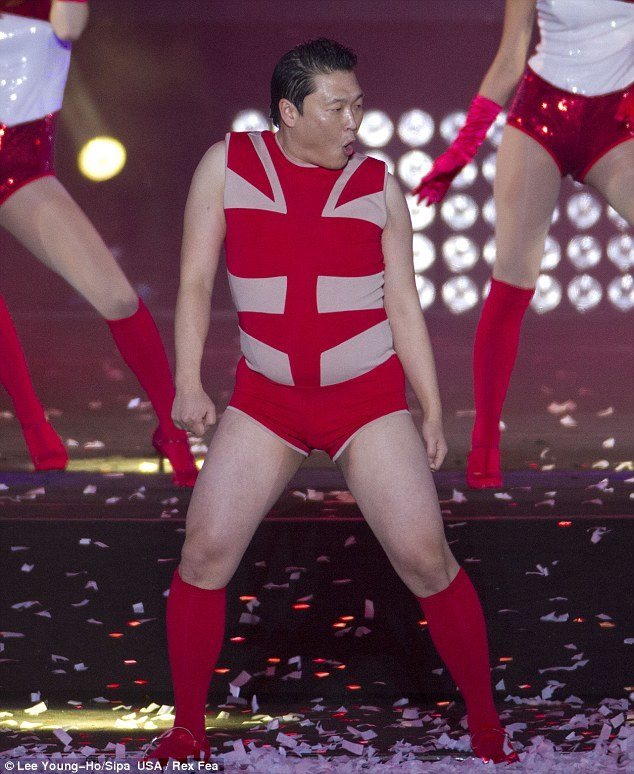 1. TVXQ – Changmin
Changmin's chocolate abs. You can't stare at them without drooling all over yourself first. Fans are no stranger to seeing his shirtless upper body, yet he manages to get provoke thousands of screams when he takes off his shirts every single time.