11個你永遠不知道這些偶像的奇怪行為
1. Heechul (Super Junior)
Everyone knows that Heechul is a game enthusiast but did you know that he has a new found obsession over the Disney movie "Frozen"?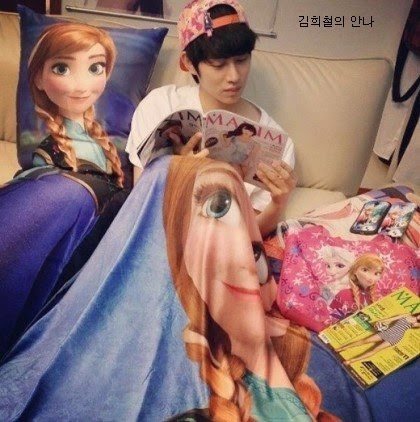 2. Kris (Wu Yi Fan)
Kris shows off extreme amounts of charisma on stage but off stage he has the most adorable addiction to stuffed animals!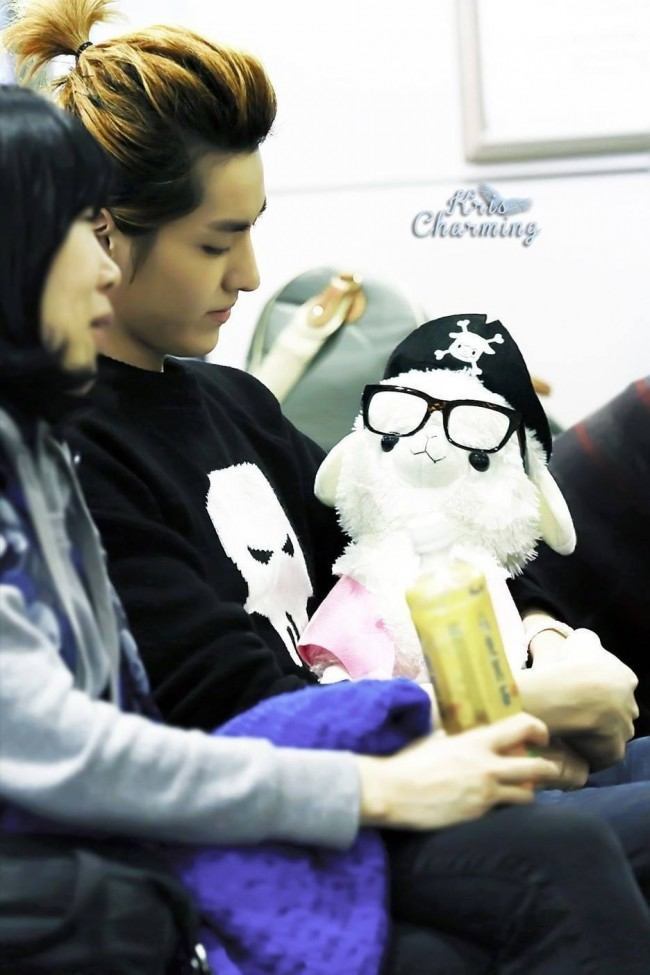 He even takes them on his way to airports!! >_<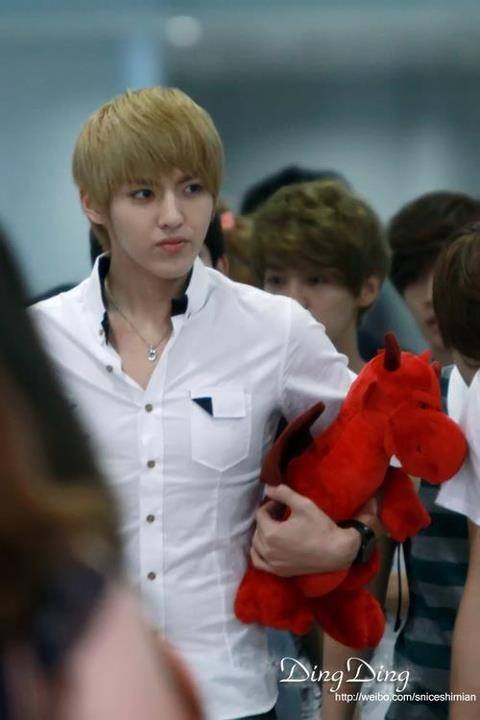 3. Ryeowook (Super Junior)
Ryeowook is similarly obsessed with stuffed animals but his adoration lies specifically with giraffe dolls.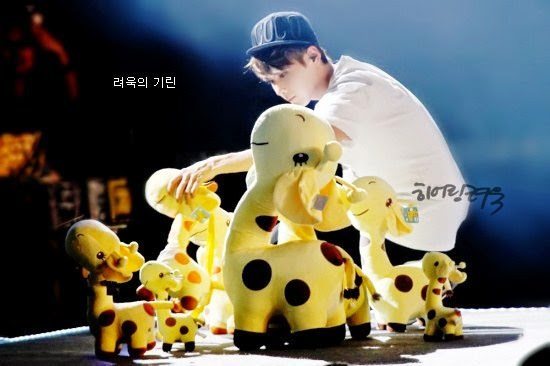 Hmmmm is he sending a romantic message to Kwangsoo perhaps?? O_O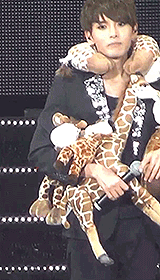 4. Yonghwa (CNBLUE)
When Yonghwa isn't busy with his music and generally being awesome, he spends watching and collecting merchandise from "The Simpsons"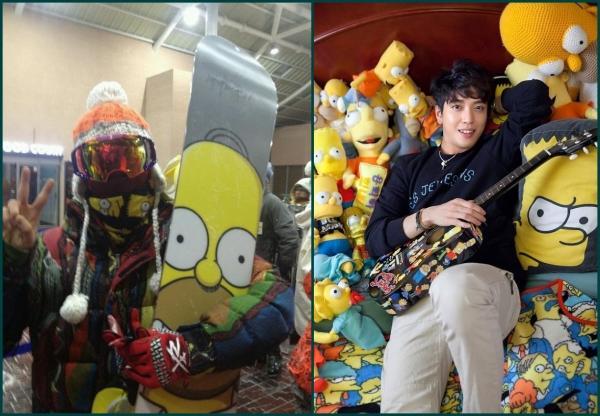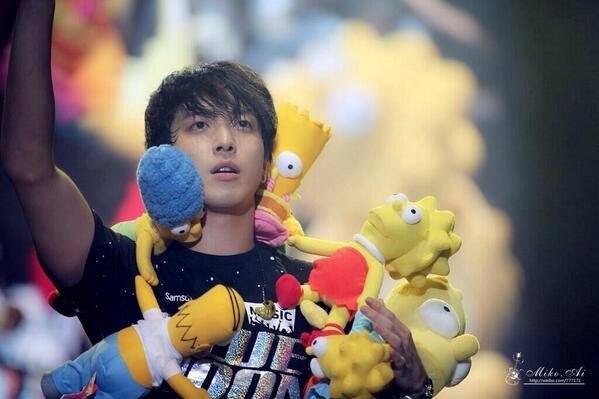 5. Kim Jong Kook
Kim Jong Kook admitted that in his past he was addicted to working out to a point where his arms got so big he couldn't even bend them to wash his face. He stated that he even had to see a psychiatrist to get over his addiction.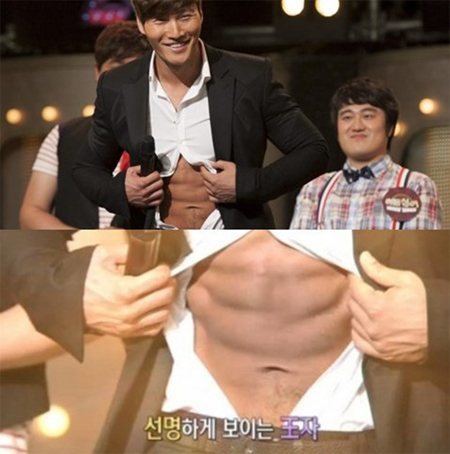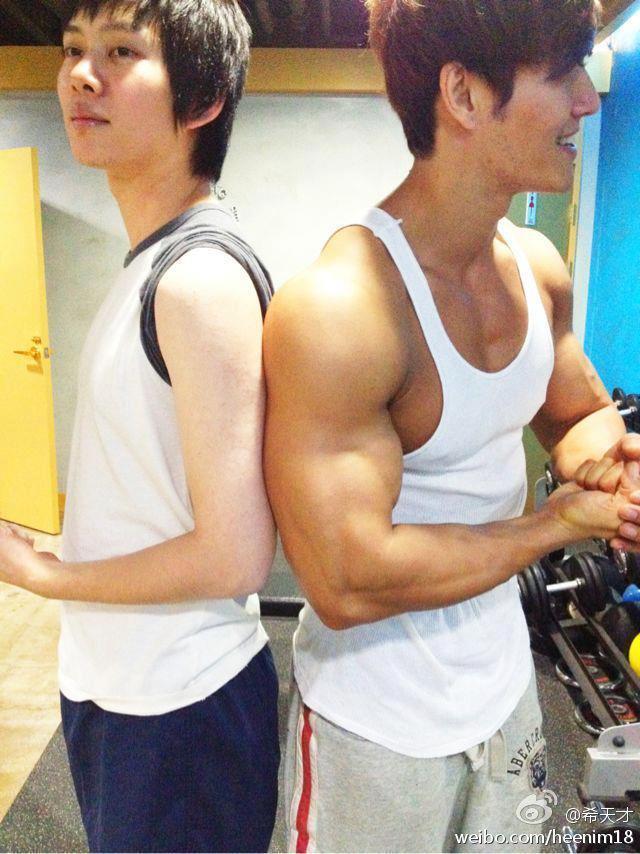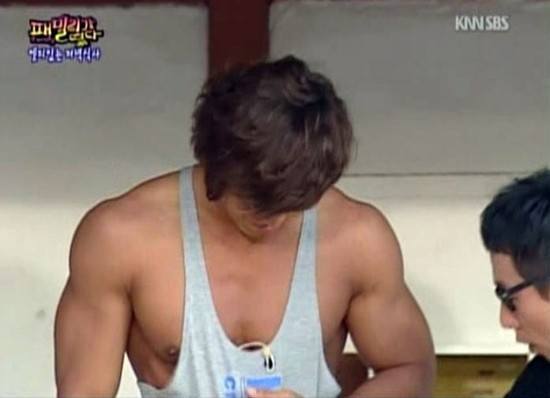 6. T.O.P (Big Bang)
T.O.P's peculiar obsession involves a certain brand of figures calle "Bear Bricks" T.O.P's collection is so extensive that his members state his house resembles a toy museum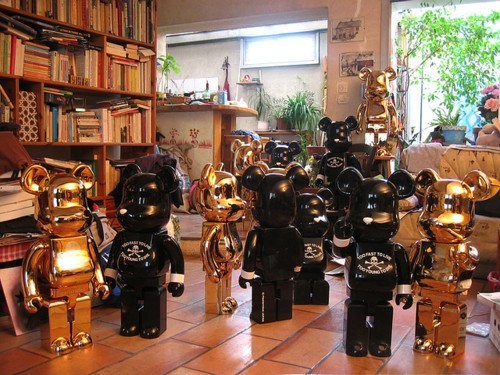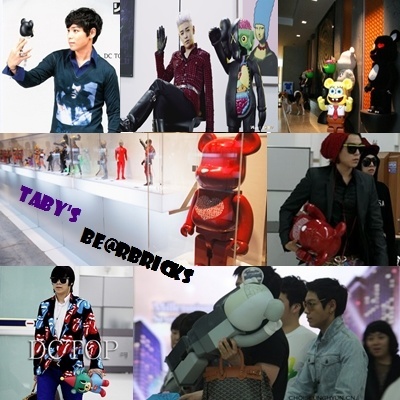 7. Jin (BTS)
The picture below is a collection of Mario merchandise in Jin's room.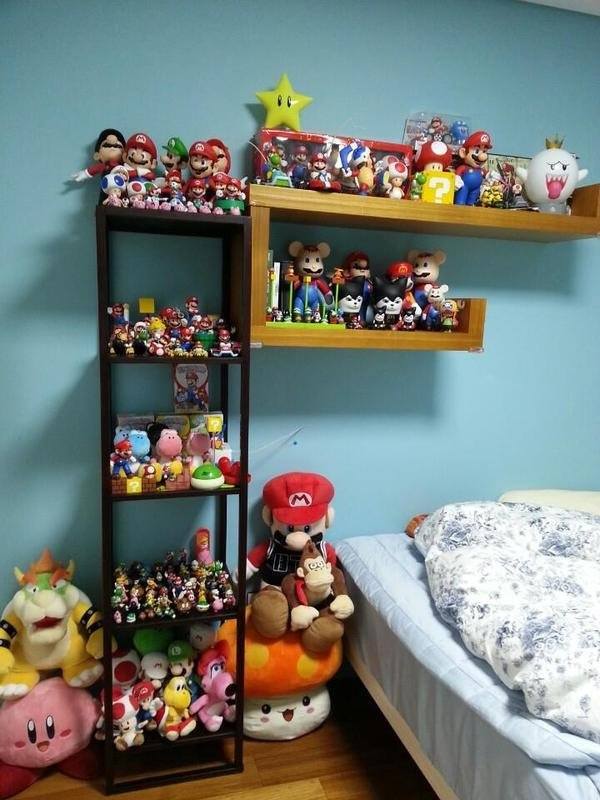 Him and Mario are inseperable!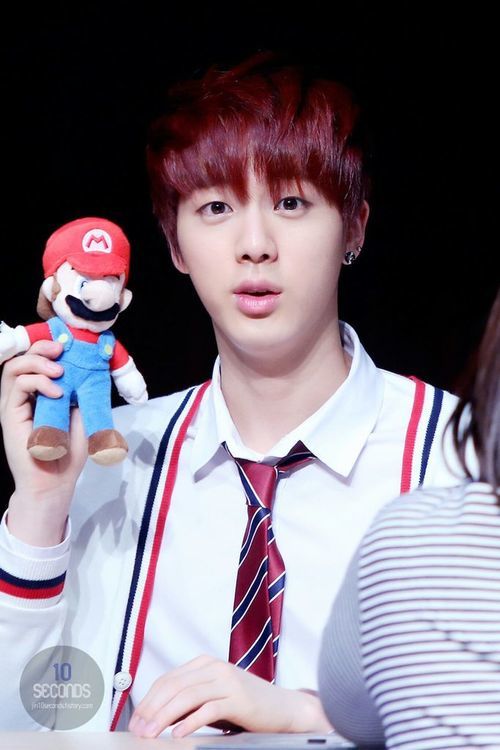 8. Jay Park
Jay park has a sexy obsession over tattoos, they've already taken over the left side of his body!!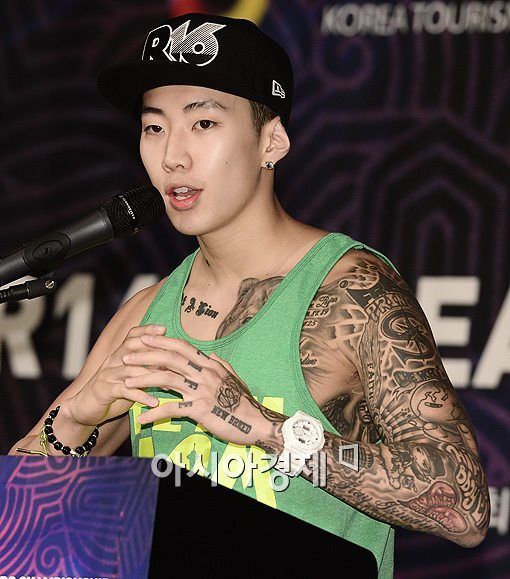 9. Mir (MBLAQ)
Mir's obsession with his reptile friends are well known. He owns over 4 types of snakes and a small crocodile.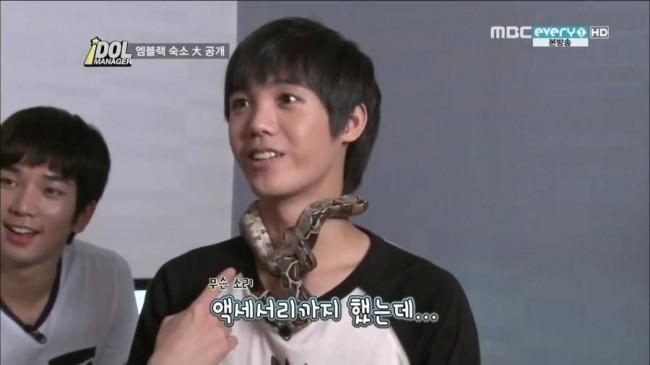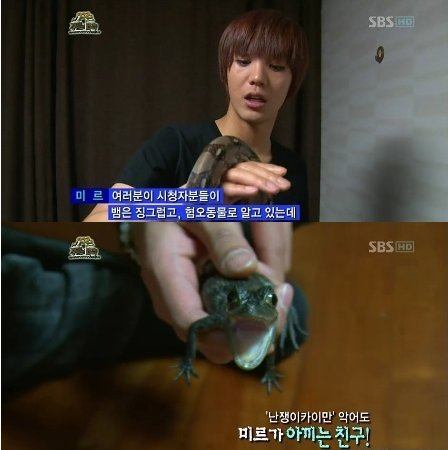 10. Eunhyuk (Super Junior)
Eunhyuk has dressed up several times as a One Piece character and even Tweeted a picture of his collection of One Piece figures!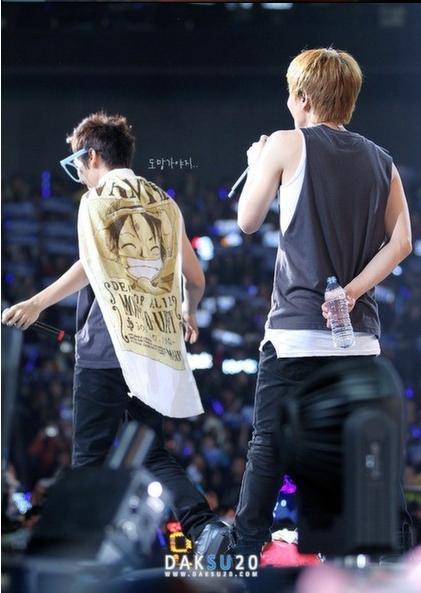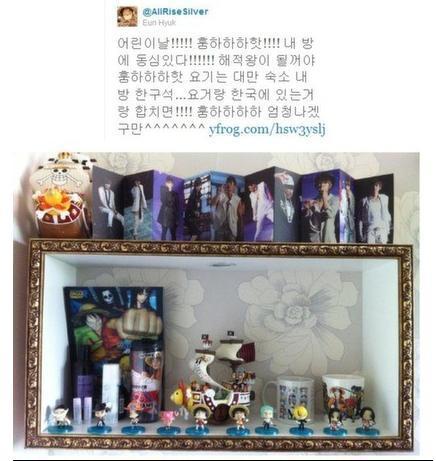 11. Bobby (IKON)
Bobby was obsessed with Pooh growing up and it was everywhere with him. Look how squished up that doll is because he slept on it for such a long time.